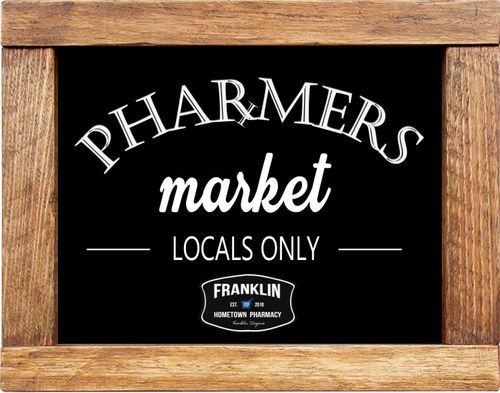 We are excited to introduce a new segment of our business, The Pharmers Market. Franklin Hometown Pharmacy is proud to feature homemade, homegrown, and handcrafted items from talented local artisans and craftsmen in our hometown.
Products featured at our Pharmers Market will change monthly, so each month you can shop from a new selection of unique, quality, locally made items. With each purchase, you help our local business support local home-based businesses. Neighbors supporting neighbors...it's what makes our hometown great!
Our featured local business for April in our Pharmers Market is It's Sew Maggie. Stop in for beautifully embroidered towels, handmade rope baskets, zipper pouches, and more.